KTM/
Husqvarna

Motorcycle Wheel Balancer
by Marc Parnes Products

KTM 30mm Axle Wheel Balancer Shown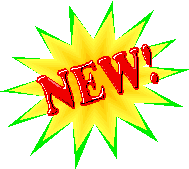 KTM 1290 Super Duke R balancer now available
.

There can be a tremendous savings when installing tires yourself. Tires can be purchased at lower prices over the internet or by mail order as well as the savings that can be had by mounting and balancing them yourself. Besides that, you will know it has been done right.

One of the challenges encountered doing it yourself is being able to balance the wheel assembly easily and effectively. A motorcycle tire balancer is often expensive, takes up a lot of room and in the case of a single-sided swingarm, requires a special rear wheel adaptor which is available from the dealer at a premium price.
The KTM/Husqvarna Portable Motorcycle Wheel Balancer pictured above addresses all of these problems.
Extremely accurate running on precision low friction shielded ball bearings.
Simple to use. Please review the Motorcycle Wheel Balancer Instructions.
Portable, it fits in your tool box drawer or tankbag.
Durable, CNC machined from billet 6061-T6 aircraft aluminum with a tool steel axle
And cost effective.
Technical specs
Overall size - 12" x 1¾"
Weight - Approx. 1½ lbs (Universal)
Bearings - Double shielded ball bearings
Axle - Tool Steel 12" x ½"
Material - 6061-T6 aircraft aluminum
Please click on the thumbnail below to view the balancer in operation.
| | |
| --- | --- |
| | Purchase with any major credit card through PayPal! |
If you prefer other means of payment besides PayPal please call (714) 842-9210.

PayPal has simplified their process. New PayPal users are no longer required to open a PayPal account. You simply input your credit card information. When you're finished you will be given the option to save your information on PayPal or not. That's all there is to it!

When purchasing through PayPal please make sure that the email address you're entering is correct since we will be emailing you a shipping confirmation. We get many of them bounced back because they are incorrect or obsolete. If you are a current PayPal member you can update your email address by going to your PayPal account and clicking on the Profile tab and then the Email tab.
>>>> Don't forget Balance Weights. They're listed at the bottom of this page. <<<<
KTM Application Chart
Model
Part#
KTM uses various front axle diameters. The only one that presents any challenge is the 30mm axle. All of the bikes with front axles less than 30mm use the FZB below. In order to determine the size of your axle you will need to measure it at the retaining screw or nut end. An easy way to measure it with it still on the bike is to remove the retaining screw or nut from the end of the axle and measure the diameter of the hole in the fork leg where the axle comes through. 30mm is 1.181" or approximately 1 3/16". If the hole is smaller then you don't have a 30mm axle. If you do have a 30mm axle then the KTMA balancer is the correct one for your bike.

Here are some models that customers confirm have a 30 mm axle:
KTM Bikes
640 Adventure
660 Rally
690 Rally
790/890 All Models
950 Adventure
990 Adventure
1190 Adventure & Adventure R
1190 RC8
1290 Super Adventure S/R

Husqvarna Bikes
FE350
Norden 901

Here are some models customer have confirmed do not have a 30 mm axle:
KTM Bikes
200 XC-W
350 XC-F
500 EXC
530 EXC
690 Enduro

If you aren't sure please contact Marc at (714) 842-9210 or email marcparnesproducts@gmail.com with your year and model and I'll check it out for you.

KTMA
1290 Super Duke R/GT
KTMS
All others without a 30mm axle.
FZB
International Currency Converter
Order Form
*International Shipping. Shipping within the USA is free. To all other countries please specify First Class Mail or Priority Mail. Priority is faster and comes with a tracking number. All shipments are insured for the full amount. Claims cannot be filed until 45 days from the ship date and 60 days when shipping to Italy. In addition they do not insure shipments to the following countries so we will not accept orders from these countries as well. They are: Afghanistan, Algeria, Angola, Belarus, Bosnia, Burma, Burundi, Congo, Cote d Ivoire, Ivory Coast, Croatia, Cuba, Congo, Herzegovina, Iran, Iraq, Jordan, Liberia, Libya, Moldova, Montenegro, Myanmar, Nigeria, North Korea, Paraguay, Russia, Serbia, Sierra Leone, Somalia, Sri Lanka, Sudan, Syria, Togo, Yeman, Zimbabwe

Canadian Customers Please Note: When ordering balancers or a combination of smaller tools I urge you to take advantage of Priority Mail Shipping. It is much faster than First Class and includes a tracking number so we can find it if it gets delayed which unfortunately happens in Canada fairly often.
| | | |
| --- | --- | --- |
| International Air Mail Shipping (except Canada) | $30 | |
| International Priority Mail Shipping (except Canada) | $50 | |
| Canada Only First Class Mail Shipping | $20 | |
| Canada Only Priority Mail Shipping | $30 | |
The Famous "Shipping and Handling" Game
We don't play the Shipping and Handling game. Most sites these days advertise one price and then get you with an excessive shipping and add-on handling charge during the checkout procedure. They figure if you've gotten that far you'll probably just go for it. We think that's sneaky business so all of our prices to the US include shipping right to your door. For delivery outside of the US please refer to the International Shipping prices above.
Part#
Configuration All kits include axle, bearing blocks, cones and adapters unless otherwise noted.
Pictures
Click on the thumbnail for a larger view
Prices Include Shipping*
Please enter the make, model, year of the bikes to balance in the space provided.
KTMA Kit
Two special compound taper cones for both front and rear wheels included with a 14" axle.
$115 Shipping Included*
KTMS Kit
Two triple taper cones included with a 14" axle.
$125 Shipping Included*
FZB Kit
Two cones included with a 14" axle.
$115 Shipping Included*
KTMC
Parts
Two special compound taper cones for both front and rear wheels as in the KTMA kit bored for a 1/2" shaft.
$50
Shipping Included to the USA
$60
Shipping Included outside of the USA
KTMD
Parts
Two triple taper taper cones for both front and rear wheels as in the KTMS kit bored for a 1/2" shaft.
$60
Shipping Included to the USA
$70
Shipping Included outside of the USA
Silver Adhesive Balance Weights are available in strips. Each steel strip consists of 12 5 gram segments, enough to do at least two wheels. Postage is prepaid when included with a balancer order. If you need weights separately please email marcparnesproducts@gmail.com with the quantity you would like and your zip code.
$2 Each
Black Adhesive Balance Weights are available in strips. These are made by Hofmann in Germany featuring their Speedliner technology which makes it much easier to remove the next time. Each steel strip consists of 12 5 gram segments same as above.
$3 Each